RAINBOW INTERNATIONAL GLASGOW EAST BLOG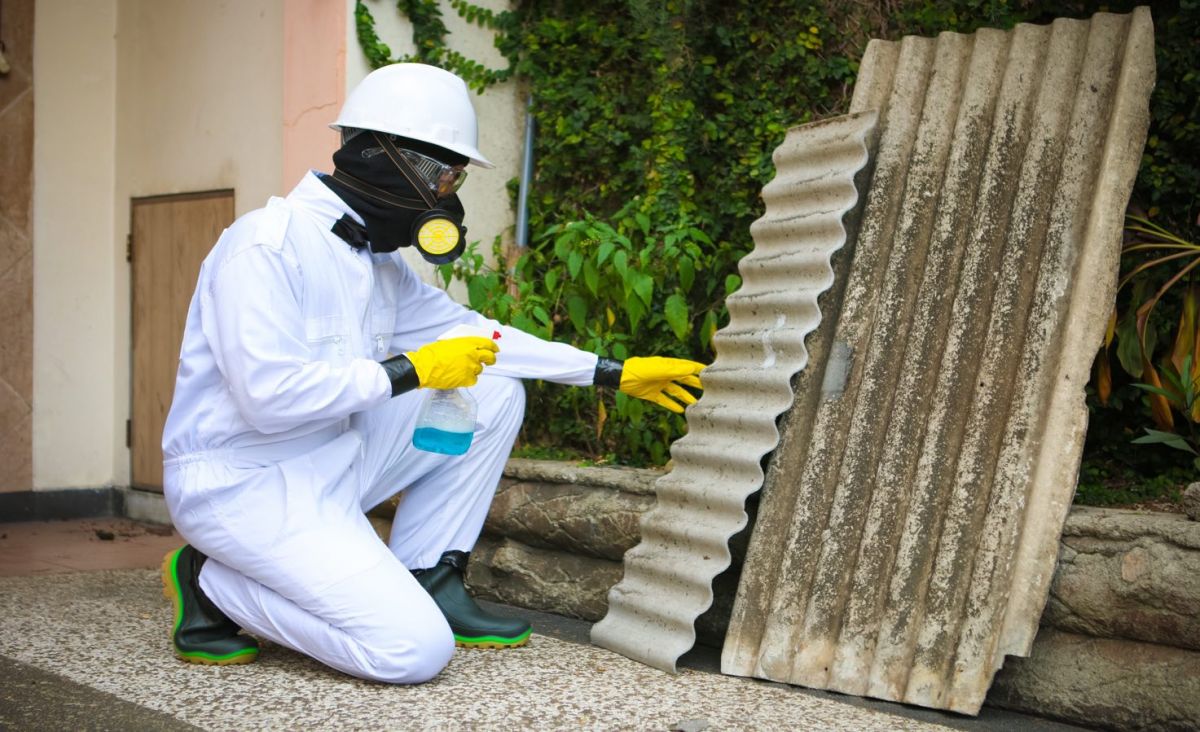 Selling my property when I find asbestos
---
Buying or selling a property with asbestos?
ASBESTOS. It's not a word you want to hear or see when buying or selling a property?
It's incredible to think that Asbestos was refined and installed in properties for many years without the knowledge of how harmful it could actually be. Thankfully asbestos use in the home was made illegal in 1999 by the Government and the UK homebuilding industry. However, it was still being used right up till then. Not that far back if you think about it.
So, what is Asbestos?
'Asbestos is a group of 6 naturally occurring fibrous minerals composed of thin, needle-like fibres'.
Asbestos has been mined and exported from places around the world for hundreds of years. As early as the 1900s (attracted by its resistance to fire, its strength and it's low-cost) many builders started using Asbestos in their property developments. In actual fact ... Asbestos was used in almost everything including concrete, bricks, fireplaces, ceiling insulation, drywall, and roofing.
Doctors throughout the world soon realised how damaging the material/substance could be. The small fibres from asbestos dust were incredibly harmful to human lungs and it turned out that hey were causing lung cancer (mesothelioma) asbestosis (the scarring of the lungs) and many other medical problems.
As a result, Asbestos has been phased out in the construction of all domestic properties and other buildings. However, there is a high chance that Asbestos will still be present in many older homes. This can have a significant (negative) effect on the prospects for selling your home.
Signs of Asbestos in the home
The only guaranteed way to ascertain if your home has Asbestos is to get a professional involved.
That means to contact a reliable asbestos assessment and removal firm who will come in, take tiny samples, and test them in a laboratory for the presence of Asbestos. You may think you have Asbestos... you might even believe that it's NOT Asbestos... however, if you have any doubt, it's worth getting it checked.
Depending on how extensive the search is - and where the inspectors or services need to look, it can cost as little as £100, but it could also cost significantly more if there are problems.
Once you have had it confirmed that the substance IS Asbestos, you must take the necessary steps to remove it properly. This is where you would contact one of our asbestos removal experts here at Rainbow International
Places Asbestos may be present:
Roof shingles and flashing
Siding
Insulation
Pipe cement
Joint compound of sheetrock
Garage or Out-house Roofs
Attic insulation
Gas pipes
Water cisterns
Loose-fill insulation
Floor and ceiling tiles
Airing cupboards
There are three widespread places you may find Asbestos in your home.
In the walls - Asbestos was used in the construction of walls within the home - plaster, insulation and much more.
In ceilings - Ceilings throughout the 20th century were often done as "stucco" or "popcorn" - asbestos was often added as part of the construction formula.
Artex - Artex is a style of coating added to ceilings and walls that were extremely popular in the 1980s. Most of those era's coatings contained Asbestos in its construction.
If your property was built before 1999, there is a reasonable risk of Asbestos being present ... somewhere.
In general, the older the house is, the more likely it will be that Asbestos will be present. Be prepared to check your property thoroughly, no matter when it was built (before 200).
When is Asbestos becomes dangerous in the home?
The only time that Asbestos becomes dangerous is when the asbestos fibres contained within the area are disturbed or damaged. The danger is when it enters the air and can be breathed in.
Undisturbed asbestos (covered) materials do not, in many cases, need to be touched. In fact, if there is Asbestos in your home that isn't in danger of being disturbed or damaged, you can often just leave them alone.
How to safely remove Asbestos
This is where we come in!
The ONLY way to SAFELY remove Asbestos in your home is to employ the professionals. The Cleaning Specialists!
At Rainbow International, we are Non-Licensed Asbestos Removal specialists, and we can deal with your situation in the most professional of manners. We will assess the situation and give the best possible advice concerning the removal of the material(s). We are Asbestos Removal Experts (even though we sometimes advise our clients that it's best left alone) and that's what we are good at. The SAFE removal of a harmful substance/material
Please do NOT attempt the removal of, even suspected, Asbestos on your own.
Once again. Get in touch with one of our Asbestos Removal Experts today.
---
Share this story
Call Now: 0141 204 1235